This is an archived article and the information in the article may be outdated. Please look at the time stamp on the story to see when it was last updated.
LINCOLN COUNTY, Tenn - Minute by minute, hour by hour, Lindsay Pearson takes the time to make sure her second graders at Flintville Elementary School in Lincoln County are set up to succeed.
Principal David Golden is thrilled have Mrs. Pearson on staff.
"She is a phenomenal teacher, phenomenal person. Number one her professionalism, the way she approaches her classroom, very structured, very kid friendly. She is excellent working with the children."
Mrs. Pearson appreciated the recognition. "Thank you! I'm so excited!"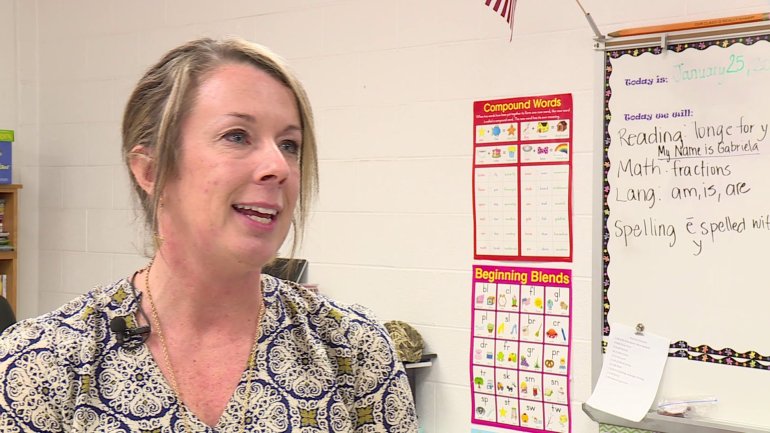 Her students hugged their award-winning teacher one by one.
Sherry Swing's mother, Lisa nominated Mrs. Pearson for the Tools For Teachers Award.  The second grader loves Mrs. Pearson. "She is nice and a cute little teacher." said Sherry.  And for Mrs. Pearson, the feeling is mutual.
"I have always enjoyed working with kids and helping them and everything. They make it worth coming every day. I love them all like they are mine every day even when it's not so easy," said Pearson.
Tell us about a public school teacher you feel deserves recognition. Send us your nomination today! Honorees will receive $319 for their classroom. Nominees must teach in K-12 public schools in the WHNT News 19 viewing area.