This is an archived article and the information in the article may be outdated. Please look at the time stamp on the story to see when it was last updated.
Madison County, Ala. – There's a new face at McDonnell Elementary in Huntsville. Her name is Macie Alred and this is her first year teaching 4th grade.
"You can tell the sense of community she has created. The kids are very comfortable, everyone is smiling, everyone is participating just like she stands up there with a smile. It's a very welcoming environment." said Principal Laura Worshim.
We asked Principal Worshim how she thought Miss. Alred would react in winning $319.
"I think she is going to be shocked and I know the kids are going to be very proud of their teacher."
Miss Alred was more than thankful to win money for her classroom.
"I'm so blessed. It's such a blessing from God it's great. It's my first year teaching, so I am just really blessed." said Alred.
And what's special about these youngsters?
"They can each be their own and be unique and everything. It's great to be unique," said Alred. "It makes me feel great inside the kids are actually noticing how much I care about them it's awesome."
The first of many wonderful years ahead for Miss Alred.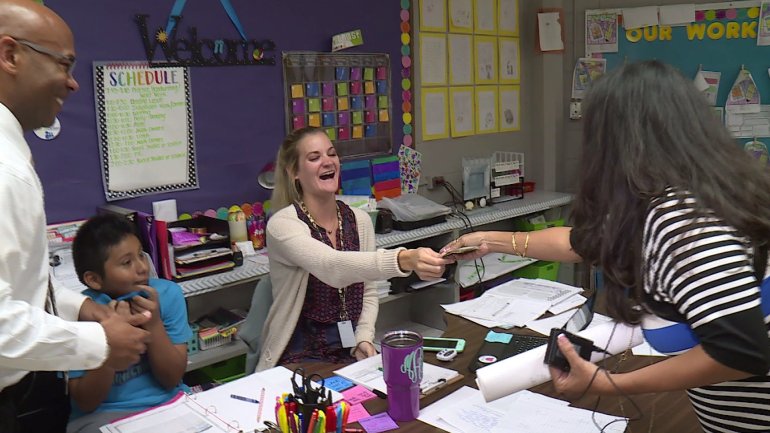 "I can't do anything but smile."
Tell us about a public school teacher you feel deserves recognition. Send us your nomination today! Honorees will receive $319 for their classroom. Nominees must teach in K-12 public schools in the WHNT News 19 viewing area.