This is an archived article and the information in the article may be outdated. Please look at the time stamp on the story to see when it was last updated.
JACKSON COUNTY, Ala. - Meet Donna Hutcheson. She teaches 2nd grade at Section High School. Principal Gene Roberts says her classroom is a home away from home for the kids.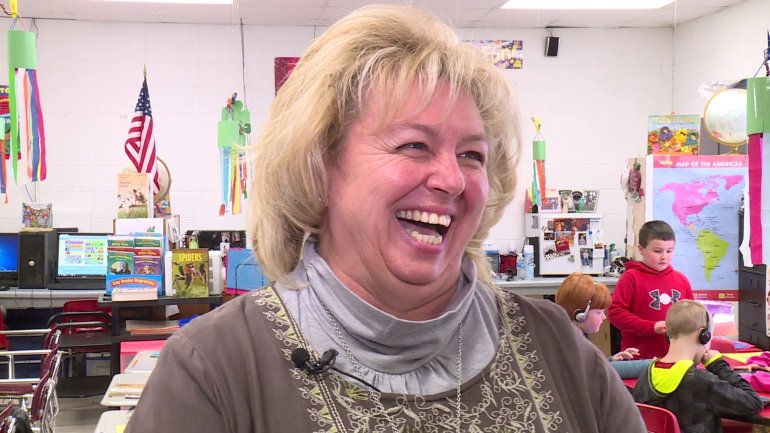 "I kind of take her as a mama bear," says Roberts. "She very much takes care of her students in there and people knowing that and everything they like their kids to be in their class because she is like a mama figure to them and they know she is going to take real good care of them when she has to deal with them and all. "
Mrs. Hutcheson says she and her students have an everlasting bond.
"My children are always mine. When they graduate, when they become adults, when they are successful in life, I always feel like I had a part in that and that's what makes me happy!" said Hutcheson.
So who nominated Mrs. Hutcheson for the Tools For Teachers Award? How about 2nd grader Parker Furgeson.
He summed up his admiration for his 2nd grade teacher in one sentence.
"She is the best teacher I have ever had," said Furgeson.
On Parker's nomination,  "It's an honor that's unexplainable. Because that means that you are touching their life and that's what is so important as a teacher," says Hutcheson. "As a teacher, you touch your students' lives. They remember you always. They remember you if you love them they remember if you are good to them. For a student to nominate for me for this, it's unexplainable; it humbles me; it makes me so appreciative."
Tell us about a public school teacher you feel deserves recognition. Send us your nomination today! Honorees will receive $319 for their classroom. Nominees must teach in K-12 public schools in the WHNT News 19 viewing area.