This is an archived article and the information in the article may be outdated. Please look at the time stamp on the story to see when it was last updated.
DeKalb County, Ala. – Let me introduce you to Danica Phillips. She teaches 6th grade reading and social studies at Ider Elementary in DeKalb County.
Principal Wayne Lyles says in her classroom it's all about the kids. "I think the students are her ultimate audience," says Lyles. "That's who she wants to earn the respect the most."
That respect was earned and noticed by student, Brylie Bowen. She nominated Mrs. Phillips for the Tools For Teachers Award.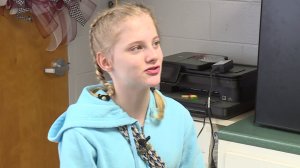 "I was talking to my Mom about it and I watch WHNT early morning with my grandparents and I was talking to my Mom about it and Mrs. Phillips. She does so much for our class and our grade that, and I don't think people give enough appreciation for teachers," said Bowen. "So I wanted someone to get recognized so people know how much teachers do for other kids."
"I am kind of excited and I didn't think it was going to happen and I was like freaking out!"
The reward and recognition proved too much for this passionate educator.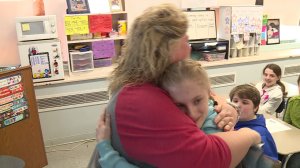 "I just finished crying so I am doing pretty well now. Kind of shock and in awe but I appreciate it." said Phillips.
All in a days work for a teacher who wants nothing more than to be a positive influence on her students.
"I want these kids to come back one day and say I made a difference and they appreciate me and I made difference."
Tell us about a public school teacher you feel deserves recognition. Send us your nomination today! Honorees will receive $319 for their classroom. Nominees must teach in K-12 public schools in the WHNT News 19 viewing area.