This is an archived article and the information in the article may be outdated. Please look at the time stamp on the story to see when it was last updated.
MARSHALL COUNTY, Ala. - This is Melissa McRae. She is the librarian at Boaz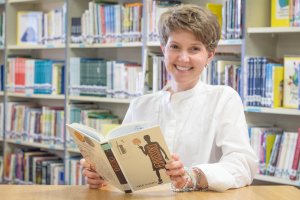 Middle School in Marshall County.
"She works well with our students and our teachers. She goes above and beyond to make sure our students and teachers have everything they need." said Principal Richard Rutledge.
So what makes Mrs. McRae stand out? "She is always engaged with the students. She is always active she is sitting beside them working with them fostering their interests."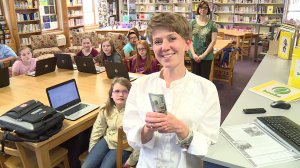 It was a short trip to the library to surprise Mrs. McRae with some cash.
"Oh my goodness, I am so happy!" said Mrs. McRae.
And the money arrived just in time.
"School libraries in the state of Alabama have been unfunded for too long and this will make a big difference in my library." said McRae. "Thank you! Thank you!"
Tell us about a public school teacher you feel deserves recognition. Send us your nomination today! Honorees will receive $319 for their classroom. Nominees must teach in K-12 public schools in the WHNT News 19 viewing area.