This is an archived article and the information in the article may be outdated. Please look at the time stamp on the story to see when it was last updated.
Marshall County, Ala. - Let me introduce you to Helen Partrick. She teaches 6th grade English at Asbury High School in Albertville.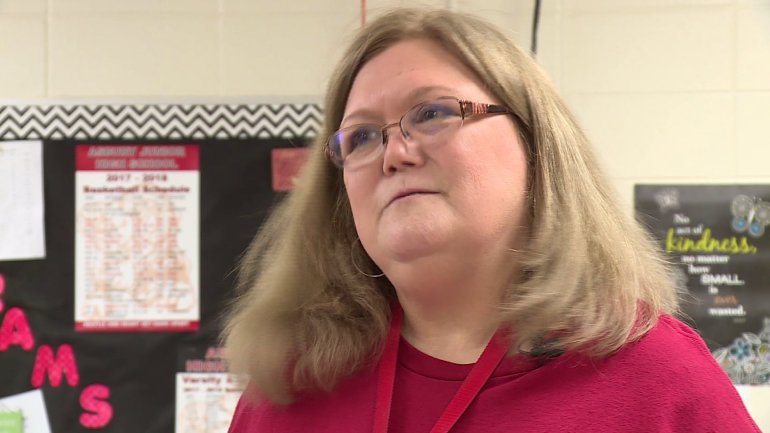 We asked Principal Clay Webber how Mrs. Partrick would react to winning $319.
"I think she is going to be surprised. I don't know if she is going to be emotional or not, but I think she is going to be surprised. I don't think she has a clue." said Webber.
He was right!
"Something about teacher of the week." said Partrick once she saw WHNT News 19's Ben Smith enter the classroom.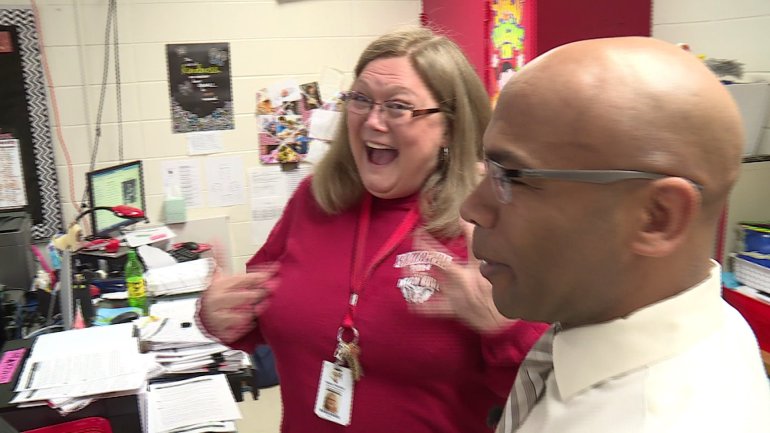 Mrs. Partrick has plenty of energy to go around.
"Yeah! Very excited!!! Very very excited!! Love it! I love my children. They are what keep me going. They are like my extended babies. (but to) heir futures matter to me and we are a family so I am very excited!" said Partrick.
I asked this beloved teacher what message she wants to send to her students each day.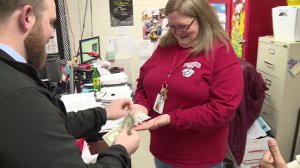 "It's important they go out and make a difference everyday. They are the leaders of tomorrow and the success of our country depends on their success and attitude and I hope everyday they work hard to do better and make a difference."
Tell us about a public school teacher you feel deserves recognition. Send us your nomination today! Honorees will receive $319 for their classroom. Nominees must teach in K-12 public schools in the WHNT News 19 viewing area.