This is an archived article and the information in the article may be outdated. Please look at the time stamp on the story to see when it was last updated.
ARAB, Ala – Dawn Jennings teaches first grade at Arab Primary. In her class, her kids get rewarded for kindness.
"It's a wonderful positive way to reinforce good behavior with her kids," said Principal Dr. Keith.
And that way comes in one word.
"
She has a board in her classroom that spells out the word respect, and each time her children get a compliment for positive behavior they get to turn a letter around to spell the word RESPECT."
And it gets better.
"She has a 'Respect Party' and they dance around to Aretha Franklin while she plays respect and they all dance in the middle of the floor," said Dr. Keith.
Mrs. Jennings was nominated for the Tools for Teachers award by a parent of one of her students. WHNT's Ben Smith shared the submission with the class.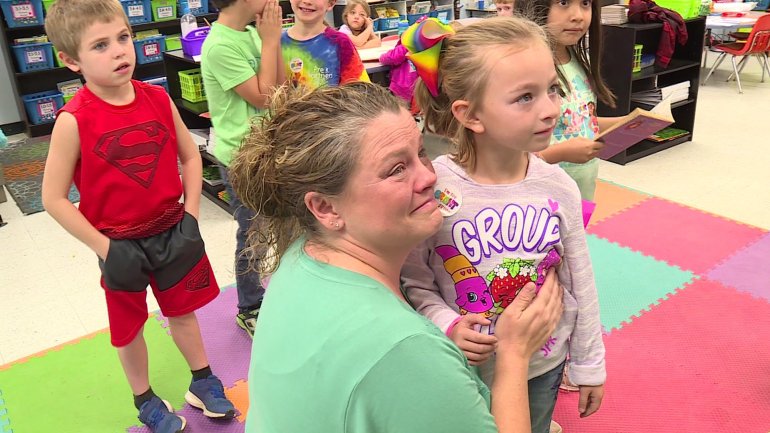 "I couldn't ask for a better teacher for my daughter. She is an amazing first-grade teacher."
And that parent/teacher transparency is the key to Mrs. Jennings success.
"I think it's really important as teachers to take down the communication barriers with parents. That is one thing I really strive to do because I am a parent myself. I want them to know that I am treating them like they are my own child." said Jennings.  "We have fun in here a lot but we learn."
Tell us about a public school teacher you feel deserves recognition. Send us your nomination today! Honorees will receive $319 for their classroom. Nominees must teach in K-12 public schools in the WHNT News 19 viewing area.