This is an archived article and the information in the article may be outdated. Please look at the time stamp on the story to see when it was last updated.
MADISON, Ala. - There is no shortage of energy at Rainbow Elementary School in Madison. Count Miss Katherine King's 1st-grade class in on that fun.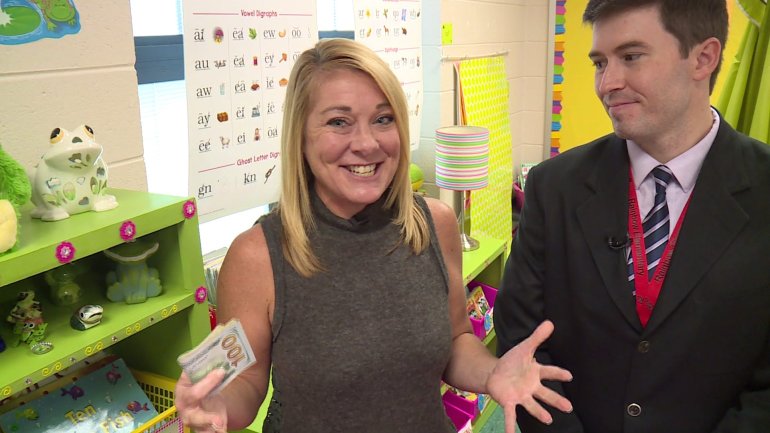 "Mrs. King is one of our first grade teachers; she is one of our veteran teachers. She has been here for many years she is one of our very enthusiastic positive teachers in the building. We've got a lot of them, but she definitely stands out among our teachers." said Principal Brian Givens.
She encourages her students to focus on one word when having difficulty with lessons. "A lot of our students in first grade struggle initially with some of the curriculum and there is a power of YET that she focuses on. You don't know it YET, you aren't there YET.....but we are going to get there."
Miss King appreciated the recognition. "Thank you so much! This is so exciting!" said Katherine King.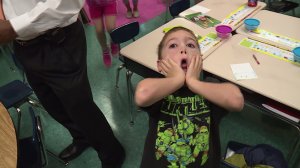 She and her students couldn't hold in the excitement.
And, for Mrs. King, that excitement for education runs in the family. "Both of my parents were educators and its such a high honor to be able to do what my parents showed me and to be able to work the boys and girls everyday."
And there is no question she loves what she does.
"My job is a lot of fun and interesting and ever changing so it's a place that I feel like you can make a difference every single day every single minute and thank you so much!"
Tell us about a public school teacher you feel deserves recognition. Send us your nomination today! Honorees will receive $319 for their classroom. Nominees must teach in K-12 public schools in the WHNT News 19 viewing area.