This is an archived article and the information in the article may be outdated. Please look at the time stamp on the story to see when it was last updated.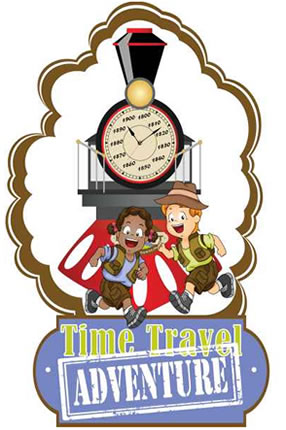 Now that spring is near, there will be an abundance of fun outdoor activities for the entire family. Burritt on the Mountain is bringing an exciting adventure for everyone starting Saturday, March 21st.
Time Travel Adventure is a unique experience intended for kids to immerse themselves in fun and history.  It will be the third in a trilogy of innovative programs starting with Whimsical Woods in 2013 and followed by Treasure Hunt on Gold Mountain in 2014. These programs, designed locally by Burritt educators and volunteers, have captured the imagination of children across the Southeast!
Time Travel Adventure will allow children to race boats down the miniature Alabama River (designed by Across the Pond), find their way through an Underground Railroad Maze (complete with hand painted murals), or dress like they did in the 1800s for great photo opportunities. They can do all this while learning about local, state and national history.  Learn what life was like for families who lived in the Historic Park houses.
Learn facts about Madison County, Monte Sano and Huntsville, too.  Some of these facts are about the famous AND infamous.  Jesse James' brother was here as well as Davy Crockett!
Time Travel Adventure at Burritt on the Mountain runs from March 21 – September 21.
Burritt Members and children 2 and under are FREE. Non-Members: Adults $10, Seniors and military $9, Children $8.
For more information, please visit the Burrittonthemountain.com.