This is an archived article and the information in the article may be outdated. Please look at the time stamp on the story to see when it was last updated.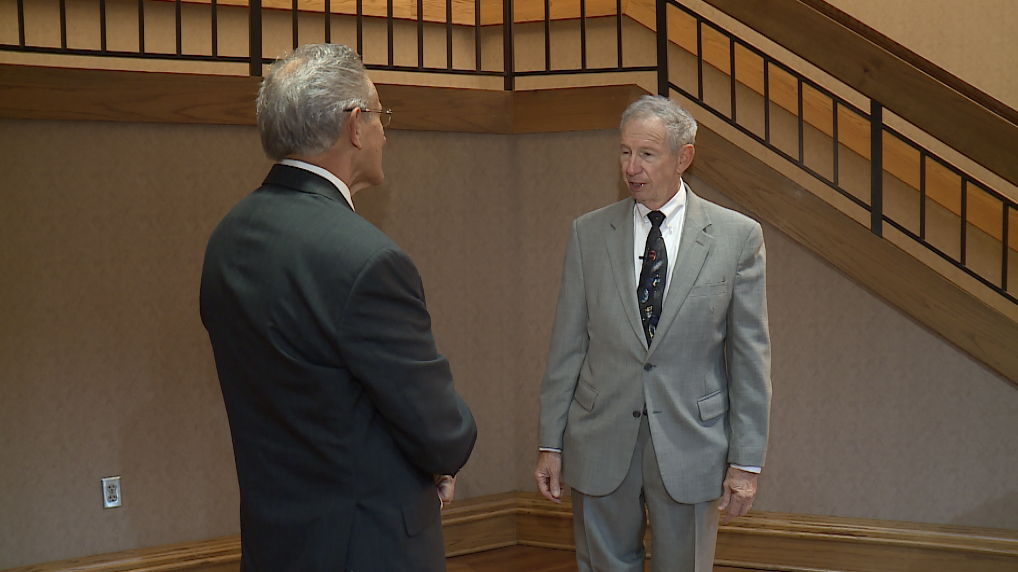 The 21st annual Space and Missile Defense Symposium is in the books.  The government, industry and military attendees say the results of what happens at the symposium lasts for weeks, months, maybe years afterward.  Part of that is the fact that the people at the meeting because of their jobs, have something in common. "There's not a lot of eye-opening for the people who come to this symposium, they know the existential nature of what they work on," said Mike Griffin, the new Under Secretary of Defense for Research and Engineering.
Griffin, who's been working in Huntsville for several years since he left the top spot at NASA, has been coming to the symposium for years.  This year he traveled from Washington.  "It's always a great opportunity to see what people are doing across the field in space and missile defense, and it's hard to do sitting in an office in the Pentagon," said Griffin.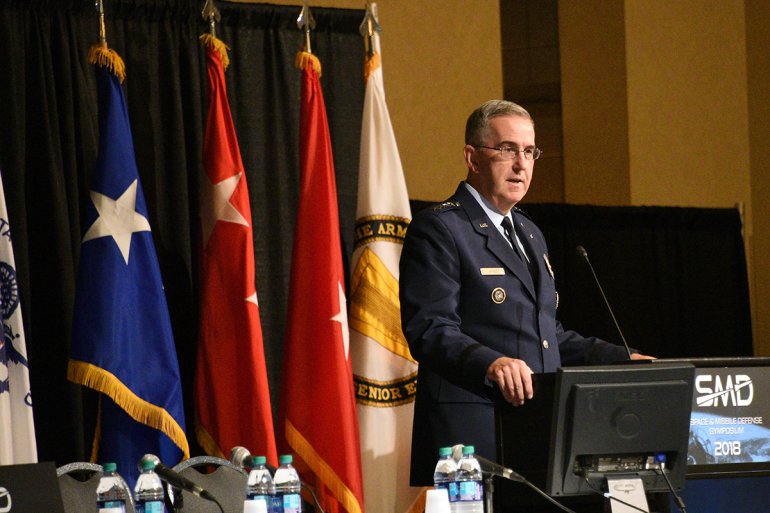 The Under Secretary was on hand to hear the Commander of the U.S. Strategic Command, General John Hyten speak. The Huntsville native spoke extensively about the need for a sensor system for early detection of any enemy action.  "If you can see it early, you can kill it early," said Hyten.  He said that intercepting an enemy missile early enough would cause it to fall back in the shooters head, and they'd likely stop shooting.  That's the point, he said.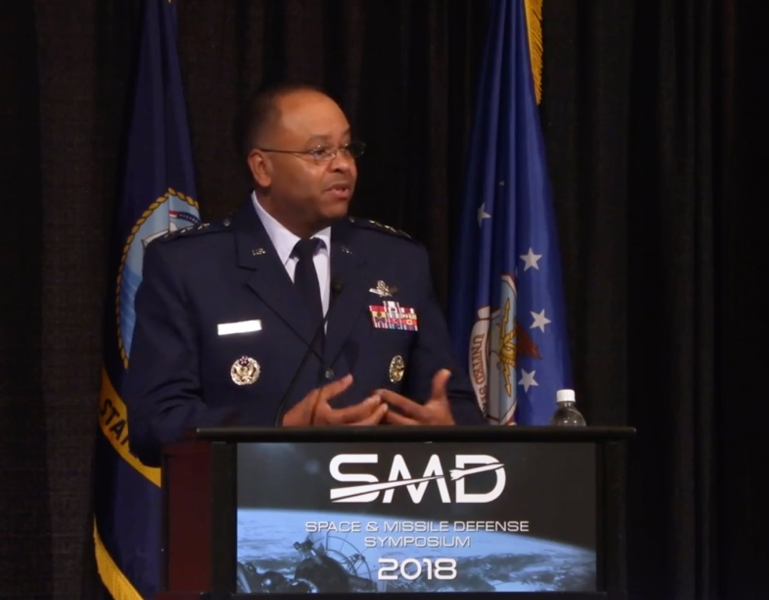 Early detection and the sensors to do that, especially those that could be space-based,  also the subject for General Samuel Greaves, the Director of the Missile Defense Agency.  "The key thing is that there is serious consideration and support being given to deploy these space based sensors, because we must do so," said Greaves.
Mike Griffin emphasized that adversaries like China and Russia are challenging U.S. assets in space.  He does expect deployment of a space sensor system is coming, and not in the distant future.
The Symposium is about a lot of things, but they all deal with the future.  The agreement seems to be that we're in great shape now, but the threat is changing, and things are in the works to make sure America's military stays ahead of that curve.
Being "left of launch" means prediction and detection that allows responding to an enemy so early in their offensive process that they're no longer a threat.  Working to move "left of launch" would be a great way to describe the goal, and the message for the 2018 SMD Symposium.