This is an archived article and the information in the article may be outdated. Please look at the time stamp on the story to see when it was last updated.
HUNTSVILLE, Ala. — There are more than 200 companies with exhibits at this years Space and Missile Defense Symposium.  The big legacy companies like Lockheed Martin, Boeing, and Northrop Grumman are on hand, but so are many other companies of all sizes.  Some of them are companies with long histories, some of them are brand new.
One of them, Cummings Aerospace has a booth at the symposium for the first time. "It was a huge deal for the company. Obviously, it's a significant financial investment, but it's also being at the point where you can really showcase capabilities. It's important. It's a huge milestone for the company," said Cummings Aerospace founder Sheila Cummings.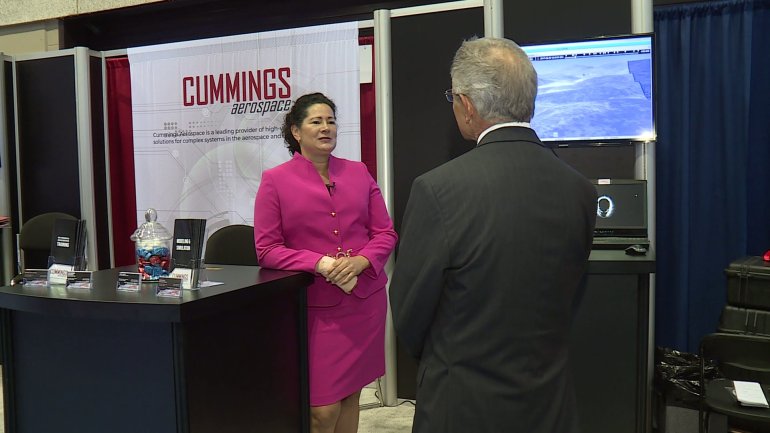 Sheila, who is an engineer, started the company in 2009.  At first, she was by herself, but 9 years later there are 42 employees and offices in two states. "I would say Cummings Aerospace is a leader in the flight sciences of aerospace systems development," she said.  In the booth, there's plenty to back up her assessment.  There's your basic TV screen featuring a simulation product from the company.  It's intended to help test candidate technologies that would help predict an enemy missile launch.
The idea… if you can predict, then you can be what the industry refers to as being "left of launch", and the further left you are, the better.  The goal is to help response time for defensive systems.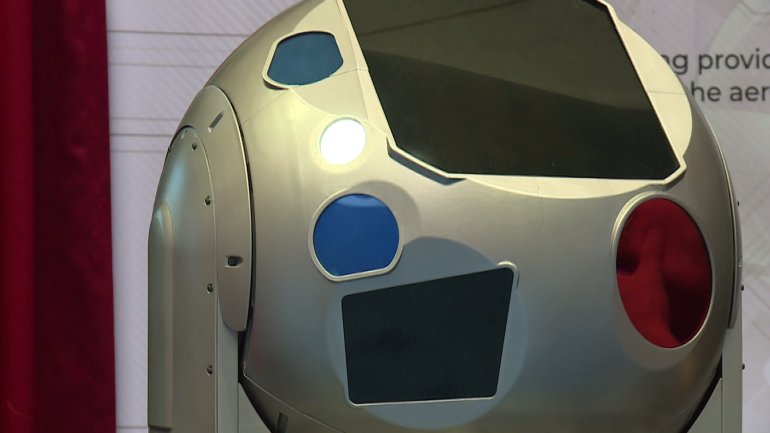 Other technology on display is a Raytheon sensor module that was built by Cummings using additive engineering, which is also referred to as 3-D printing.  the "Multi-Spectral Targeting System" is to be mounted on an Air Force MQ-9 Unmanned Aerial Vehicle.  Bottom line, Cummings does lots of things. "We've worked very hard to build our capabilities, demonstrate our products and improve those products over time," said Sheila.
And of course it's fun showing off the company's capabilities at the symposium, but there is certainly more going on than that. "Relationships…at the end of the day the opportunity to understand other companies capabilities and the opportunity to engage with government customers here at the symposium and learn about their needs," said Sheila.
After all, as with building the Raytheon sensor, many if not most major defense projects, involve multiple companies.
Sheila says it's an honor to be part of the symposium, and for that matter doing work for the Department of Defense.  She has a ready answer to the question, does the symposium save lives? "Absolutely, understanding more about the warfighter's needs allows us to bring forward better capabilities that ultimately save lives," said Cummings Aerospace founder, Sheila Cummings.