This is an archived article and the information in the article may be outdated. Please look at the time stamp on the story to see when it was last updated.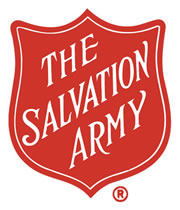 FLORENCE, Ala. (WHNT) –  The Salvation Army Women's Auxiliary of the Shoals (SAWA) will host its 10th Annual Empty Bowls Luncheon on Tuesday.
It's from 11:30 a.m. to 1:30 p.m. at The Shoals Marriott Conference Center in Florence.  Tickets are $15 and can be purchased at the door.  Takeout is also available.
All proceeds will be used to provide food for the hungry in Lauderdale, Colbert and Franklin counties.
The luncheon also features a silent auction.  Several local merchants, artists, potters, craftsmen and friends of the Salvation Army Women's Auxiliary have donated items for bidding.
Money raised from the Silent Auction go to the Hunger Fund as well as other community projects such as stocking the Salvation Army Shelter with necessities, sending at-risk children to summer camp, providing area children with school supplies and helping build the Salvation Army School for Performing Arts Program.  This program offers weekly music lessons and a hot meal, at no charge, to all area children.
Models will also wear cool clothing available at the Salvation Army's two thrift store locations in Florence and Sheffield.  The money raised at these stores support the Hunger Project.