This is an archived article and the information in the article may be outdated. Please look at the time stamp on the story to see when it was last updated.
HUNTSVILLE, Ala. - Many people have lost a loved one to suicide. If you haven't, chances are you know someone who has suffered this unbearable grief.
All are invited to a community event Sunday, November 6 at Ditto Landing.  The "Out of the Darkness" Walk raises awareness and funds that allow the American Foundation for Suicide Prevention (AFSP) to invest in new research, create educational programs, advocate for public policy, and support survivors of suicide loss.
The ASFP hopes to reduce the annual suicide rate 20% by 2025.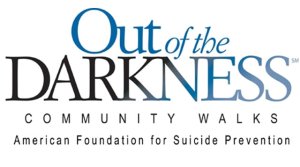 Here are more details on Huntsville's walk:
Sunday, November 6, 2016
Ditto Landing
2:30 pm Registration
3:30 pm – 4:30 pm Walk
Register Online: AFSP.org
No registration fee
Teams asked to raise $150
Individual walkers and teams welcome
Join the fight. Support the cause.
Reduce the stigma. Educate the public.
*******************
There is another event Saturday, October 22, 2016
AFSP Kick Off Party and Supply Drive
12-4 p.m.
West End Grill
6610 Madison Pike, Huntsville, AL 35806
Cheer for your favorite football team and please bring packaged snacks to be used for the upcoming walk.
Door prizes, face painting, prize wheel and more
For more information, email Kari Kingsley at CarolineEkingsley@gmail.com.