This is an archived article and the information in the article may be outdated. Please look at the time stamp on the story to see when it was last updated.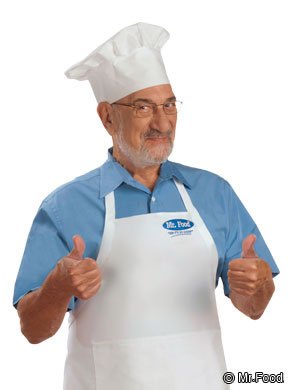 (WHNT) – We have an update about the Mr. Food segments you see weekdays on WHNT News 19 at Noon.
Mr. Food's team will continue to produce cooking segments, following their namesake's death last week.  Mr. Food, Art Ginsburg, died November 21 at his home in Florida.  He was 81 years old and had battled pancreatic cancer for about a year.
To honor Mr. Food and the philosophy he began years ago, Mr. Food's business partner for the past 20 years and head of the Test Kitchen, Howard Rosenthal, and the Mr. Food Test Kitchen team will continue taping and airing shows. They will all be done in the same quick and easy style Mr. Food's viewers have grown to love.
"We recognize that no one will ever be able to replace Art Ginsburg, but as he said many times, he wants his viewers to continue to get his quick and easy recipes to help make their lives easier," said a spokesperson for the Mr. Food team.
Mr. Food's segments will continue to air weekdays on WHNT News 19 at Noon for the foreseeable future.  Click here to check out Mr. Food's recipes.