This is an archived article and the information in the article may be outdated. Please look at the time stamp on the story to see when it was last updated.
MADISON, Ala. (WHNT) – Police have arrested an Ohio man for soliciting without a permit and using a false identity in a Madison neighborhood.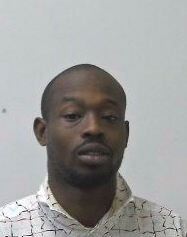 Monday officers responded to the 100 block of Whisperwood Lane for a suspicious person who was soliciting door to door. Officers made contact with a subject who identified himself as Liam Young, which was later determined to be a false identity.
Officers learned that his real name was William Youngblood. He had an active warrant through Michigan, but extradition was declined. He was arrested without incident.
Youngblood was also issued a citation for soliciting without a permit.
Police go the tip when a resident called to report Youngblood's activity as suspicious.
"If we can prevent any type of criminal activity based on suspicion or information that our public gives us, that's exactly what we set out to do," says Captain John Stringer of the Madison Police Department. "It's part of that rapport and that partnership that we have with our community – they become our force multiplier," Stringer says.
William Youngblood, 29 years old of Akron, Ohio, was booked into the Madison County Jail on the charge of using a false identity to obstruct justice.
The Madison Police Department wishes to remind citizens that door-to-door soliciting is permitted within the city limits only with a valid permit issued by the City of Madison Revenue Department. Door-to-door solicitors should be able to provide the permit for review.
"They should be able to provide a permit upon request so that you, me, a police officer can verify they are legitimately doing business in the city of Madison," says Stringer.
If you have any suspicions, concerns, or know of a person soliciting in violation of city ordinances, you are encouraged to report them to the Madison Police at 256-722-7190.