This is an archived article and the information in the article may be outdated. Please look at the time stamp on the story to see when it was last updated.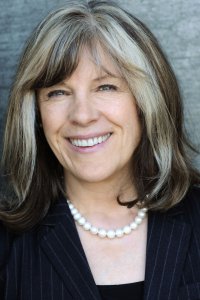 HUNTSVILLE, Ala. – You may be familiar with Mimi Kennedy — she appears on the hit CBS show "Mom" and she's been in a number of movies and sitcoms over the years. Kennedy will visit the Rocket City the first week of May.
Kennedy is scheduled to be the keynote speaker for the JFK Scholarship Dinner, presented by the Madison County Democratic Women on Thursday, May 4. It begins at 7 p.m. at The Ledges, located at 32 Castle Down Drive in Huntsville. Tickets are still available — reserve your spot. Regular tickets are $50 each and VIP tickets are $100 each. A table for 12 is $650.
You can also send checks made payable to MCDW to JFK Scholarship Dinner, c/o Handback, 128 Cresent Circle, Madison AL 35758. RSVP must be received by April 28.
Madison County Democratic Women was organized in 1961 with the goal of involving women in all aspects of the political process.  Today, MCDW is the oldest and largest women's political organization in Alabama.  MCDW established the JFK Scholarship Award in May 1964, just six months after President John F. Kennedy was assassinated.
Every year, the group awards the JFK scholarship to a graduating senior who plans to pursue post-secondary education. This year's award is for $1,000.