This is an archived article and the information in the article may be outdated. Please look at the time stamp on the story to see when it was last updated.
Here are some of the hottest viral stories of the week, in case you missed it!
Trump's White House Surprise
A White House tour group got a huge surprise Tuesday morning as President Donald Trump himself made an appearance.
The tour group, including many young children, cheered and screamed as the President popped out from behind a room divider.
Trump called fifth-grader Jack Cornish of Birmingham, Alabama, toward him, gave him a hug, and posed together for a photo. Cornish, 10, appeared to flash an "OK" sign as Trump gripped his shoulders. Click here to see the big moment.
When to Cut 'Em?
Got wild onions? We've got answers.
One of the most popular stories at WHNT.com this week was a simple question: When should you cut wild onions?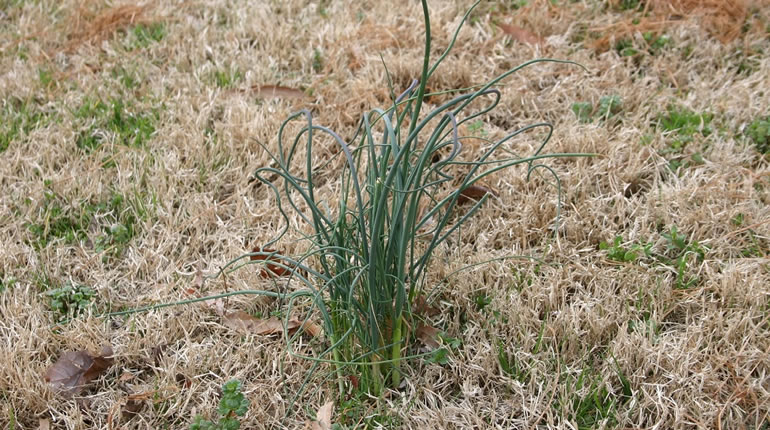 We checked the Old Farmer's Almanac. Well, actually, we called Robert Reeves, who retired a few months ago. He knew we'd be calling though and actually had these ready for us.
Robert said these 2017 dates are best, according to the Almanac:
March 27-28
April 19-20 and 24-25
May 21
Have the Almanac dates worked for you in years past? We'd love to hear from you.
It's True! "All Pink" is Coming
The fans spoke and Starburst listened.
In April, the candy company will release packs of "All Pink" Starbursts. The fan-favorite flavor packages are limited edition.
IT'S TRUE! All pink packs are real, and they're fabulous. #iampinkstarburst pic.twitter.com/JypKvcXSGb

— STARBURST (@Starburst) March 7, 2017
The candy will be available at Walmart, Target, Kroger, Walgreens, Meijer and Amazon.
Too Close for Comfort
Fort Lauderdale, Florida homeowners Yasmine and Bill Todhunter are used to the view of cruise ships coming and going through Port Everglades. They never expected what happened earlier this month though.
Yasmine Todhunter said she grabbed her cellphone and started recording, after the couple were startled to see the 122,000-ton Celebrity Equinox cruise ship... headed straight for their back patio.
"Too close, too close. Get out, I said get out!" she yells in a video as Bill waves his arms over his head. Click here to watch the moment caught on camera.
A Blind Dog, Rescued
A blind dog was reunited with its family after more than a week lost in Northern California's San Lorenzo Valley.
After Sage first disappeared, owner Beth Cole was devastated. She figured a 12-year-old blind dog just didn't stand a chance. After a push on social media to find the animal, the family was losing hope.
Then a neighbor spotted something while hiking...
"At first I thought it was a garbage bag in the water," Dan Estrada told a local paper. "My vision is not very good so it wasn't until I got closer that I saw it's actually a white lab laying there lifeless in this stream – her chin just above water level."
Estrada said he believed the dog was dead and was already thinking about how he would deliver the painful news to the Coles, when Sage lifted her head. Click here to see how Cole reacted to the news her beloved dog, was alive.