This is an archived article and the information in the article may be outdated. Please look at the time stamp on the story to see when it was last updated.
Been busy having fun with your Christmas gifts and gadgets? Missed seeing some of our WHNT News 19 newscasts? Don't worry, we have you covered! Here's a wrap of some of the most notable stories of the week, in case you missed it.
The story behind the surprise
It was the Christmas gift that brought sobs for one Alabama fan: tickets to the Peach Bowl. Video of Winford Turner's big surprise became a viral hit (and one of the most viewed stories at WHNT.com) this week, so we decided to track Turner down.
Touring his house, it's clear his devotion to the Crimson Tide runs deep. His devotion to his sons, even more so.
Here's what Turner told us about what his sons' purchasing the playoff trip means to him:
Cam's big surprise
Speaking of surprises, a hospital visit got everyone talking this week and it all started with this Facebook post:
That post received more than 3,000 shares. One of those shares must have gotten to the right person, because Cam Newton came through! And here's the proof…
A mom's rescue mission
Karen Klein, 46, was headed to the Grand Canyon National Park with her husband Eric and their 10-year-old son. State Road 67, which leads to the canyon's north rim, is closed for the winter and their car's GPS detoured them through forest service roads.
Before long, the family found themselves stranded with heavy snow falling. So Klein walked for 30 hours in the wilderness, through 26 freezing miles, subsisting on twigs and her urine, to get help.
Click here to read her story in detail.
Pokemon purchase power
Parents, you've been warned! Some Pokemon fans will do anything to catch 'em all.
A 6-year-old girl made $250 in Pokemon purchases despite the fact that her mother has a fingerprint-ID locked phone.
According to the Wall Street Journal, Arkansas mother Bethany Howell was taking a nap when her 6-year-old daughter, Ashlynd, used Howell's thumbprint to unlock the phone and gain access to the Amazon app.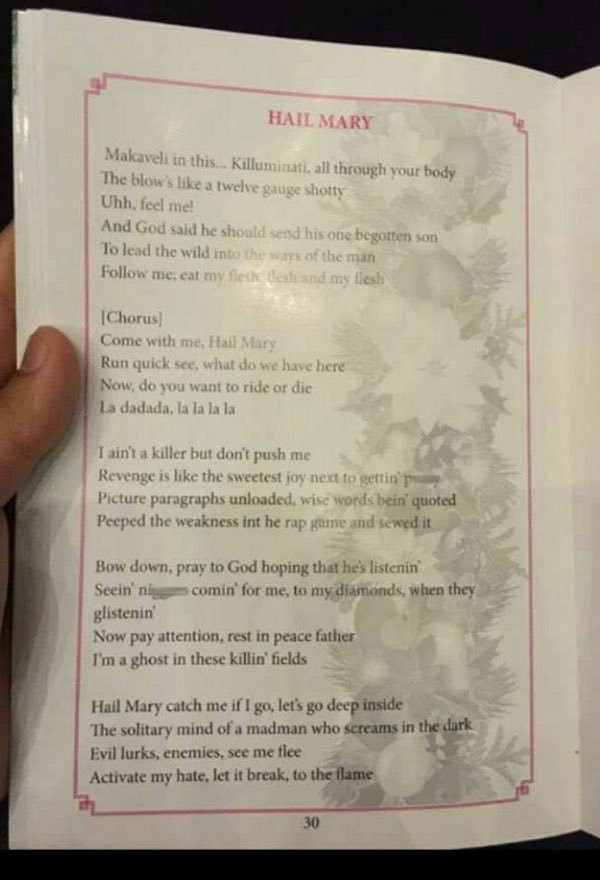 An unholy mix-up!
Oh the awkwardness.
Christmas carols aren't supposed to have lyrics like "revenge is like the sweetest joy, next to getting p***y."
But that's exactly what churchgoers in Sri Lanka saw in booklets at a carol service on December 11.
What they expected was the words to the Hail Mary, a common Christian prayer. What they got instead was the profanity-laced lyrics to rap legend Tupac Shakur's Hail Mary.
Not much left to do in this case but pray for forgiveness!