This is an archived article and the information in the article may be outdated. Please look at the time stamp on the story to see when it was last updated.
It's been a busy week. Just in case you missed some of the most interesting stories, we have you covered!
Here's a look back at some of the headlines that caught our attention and yours...
Debate Stage Showdown
Donald Trump and Hillary Clinton did battle on the debate stage Sunday night; igniting a week-long escalation of problems for the Republican presidential candidate.
Trump did his best to deflect criticism in the wake of a video tape's release, showing him making lewd comments about women in 2005. The businessman told town hall audience members and the nation "I'm not proud of it" but also dismissed his language as "locker room" talk.
Forgot to DVR the debate? Want to relive all of the cringe-worthy moments? Click here to watch it all. Fair warning, you might want to put the kids to bed first.
We're Way Too Dry
Speaking of warnings, Governor Robert Bentley signed a drought declaration this week for 46 counties including all of North Alabama. What does it mean for us? Well, there's an open burn ban but you can still grill out for the big game! Just make sure to have plenty of water ready for an emergency.
Oh... One more thing. Allergies driving you crazy? Here's why.
No Shopping For You
Parkway Place Mall will NOT be opening up on Thanksgiving Day. In a blow to the creep of consumerism over the holiday, mall owners said they wanted the holiday to be an actual holiday. Mostly, they want to "bring back" the excitement of Black Friday as the official start of the holiday shopping season.
When will the mall open? If you want to get a jump on crafting your holiday shopping schedule, click here to see details.
What A Find!
It's a story that made us smile and say, "Why can't that be us?"
Dan Frederick and daughter Lauren were visiting Arkansas' Crater of Diamonds State Park for the first time. In a stroke of pure luck, the two spotted a 2.03 carat diamond just lying on the ground!
The Frederick find is pretty unusual.
For one thing, the diamonds are spread out over 37.5 acres of the park. The Fredericks found theirs just three feet in front of them.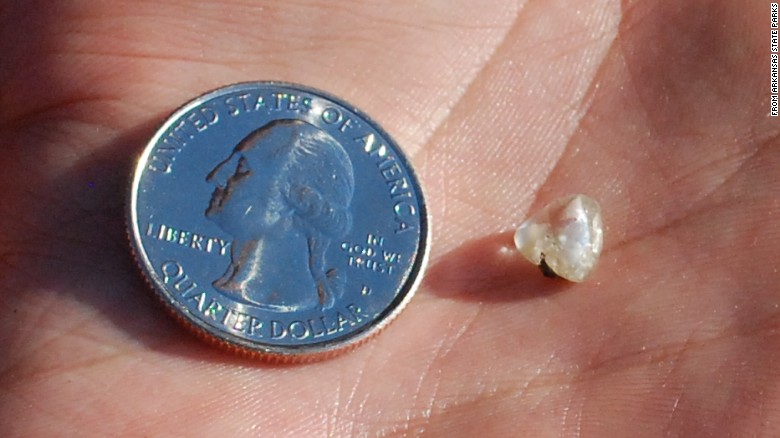 "Dan Frederick has proven, once again, that it is possible to find large, beautiful diamonds while surface searching. This is an example of a diamond that all park visitors dream of taking home," said Park official Betty Coors.
The diamond is pearly white in color and shaped like a triangle. The Fredericks decided to name it "Lucky Diamond." Obviously.
-----
Don't forget, if something catches your attention throughout the week let us know about it!
Just hit up your favorite social media platform and use the #ICYMI for In Case You Missed It.