This is an archived article and the information in the article may be outdated. Please look at the time stamp on the story to see when it was last updated.
Been a little busy this week sending the kids off to school? Don't worry, here are some of the most recent viral stories, on-air and online, at WHNT News 19.
But are they safe?
A solar eclipse will happen in the United States on Monday, August 21st and, while it will be an amazing sight, it could also be dangerous.
One NASA scientist is warning area residents to take care to protect their eyes correctly. One thing you should definitely NOT do, is look at the eclipse directly. You could end up with a serious eye injury.
"They're going to look up [at the eclipse] and they're thinking, 'Well, this ain't so bad,'" said Bill Cooke, a Marshall Space Flight Center-based NASA astronomer and meteor scientist. "And it is bad, they just don't realize they're damaging their eyes."
Wearing protective glasses is a good solution, but how can you know if the ones you purchase are actually safe? The American Astronomical Society's website provides a list of reputable manufacturers and authorized dealers.
Who's to blame?
One mom's crusade went viral this week, as she spoke out about what she believes was a failure on the part of her child's school district.
New Jersey mom Dianne Grossman said she's suing a local school district for failing to take action against the parents of bullies who made her daughter's life miserable. Mallory Grossman was attending Copeland Middle School when she killed herself in June, according to attorney Bruce Nagel.
Beginning in October 2016, Grossman was subject to "horrible" Snapchat, Instagram and text messages from three to four unnamed classmates stating she was a loser who had no friends, Nagel and the girl's mother, Dianne Grossman, said.
The Rockaway Township School District has so far not responded publicly.
Glitter case recall
Have one of these pretty cases? It may be included in a new recall.
The liquid inside the case can cause a chemical burn or skin irritation.  Maker MixBin Electronics sold the cases globally, online and in stores. They were sold at Amazon, Henri Bendel, MixBin, Nordstrom Rack, Tory Burch and Victoria's Secret stores nationwide and online from October 2015 through June 2017 for between $15 and $65.
Yum!
Krispy Kreme has teamed up with Hershey's to offer a Reese's Peanut Butter doughnut.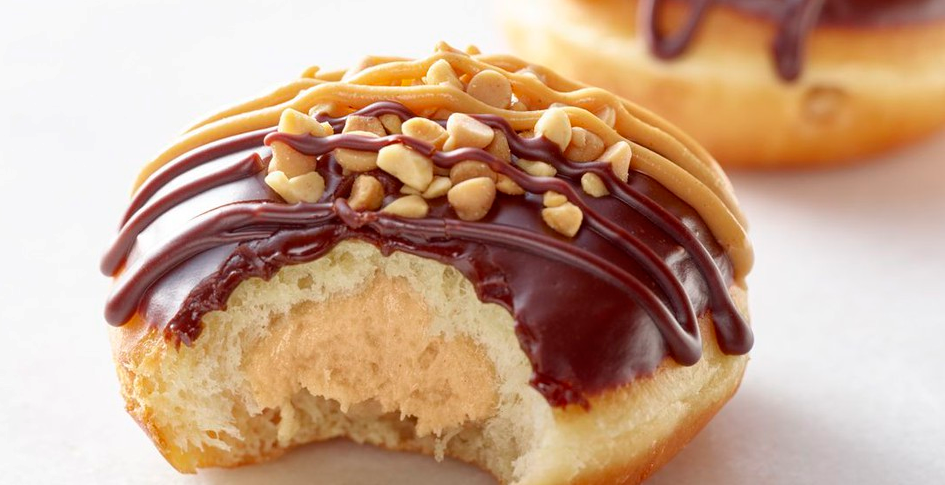 According to Krispy Kreme, "The Reese's Peanut Butter Doughnut is filled with a Reese's Peanut Butter Kreme, dipped in milk chocolate icing, topped with a Reese's Peanut Butter Chip and chopped peanut blend, and finished with a drizzle of chocolate and peanut butter."
One doughnut will set you back 400 calories and 24g of fat but boy is it… worth it! (We may or may not have tasted a few already.)