This is an archived article and the information in the article may be outdated. Please look at the time stamp on the story to see when it was last updated.
HUNTSVILLE, Ala. — A free concert and comedy event is expected take off at the Von Braun Center on Saturday.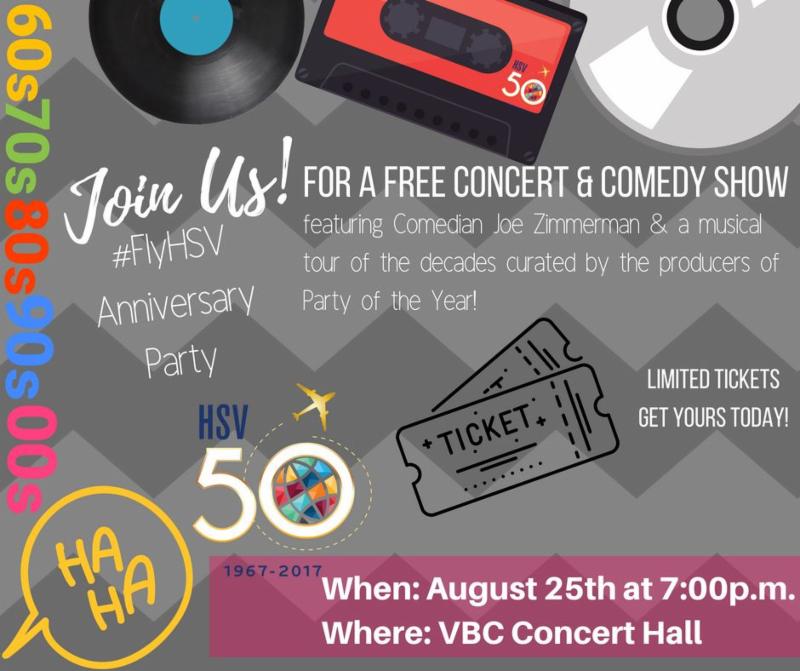 Huntsville International Airport will be hosting the community event as part of their 50th Anniversary celebration.
Here is the following schedule, according to their website:
7 p.m. – Hits from the 

60's

, 

70's

 &

 80's

 

curated by producer of Party of the Year

8 p.m. – Joe Zimmerman takes the stage with a comedy performance
8:45 p.m. – Intermission
9 p.m. – Hits from the 

90's

, 

00's

 and 

Today

 

curated by producer of Party of the Year
Click the link to RSVP a Free Economy Seat ticket: