This is an archived article and the information in the article may be outdated. Please look at the time stamp on the story to see when it was last updated.
Hazel Green, Ala. (WHNT) — Sharon Johnston Park in Madison County is a great place to visit; but it's in New Market. For folks in the Hazel Green community, it's about the closest place for special needs children to play safely. A group of Hazel Green parents is on a mission to change that, though.
Mother of 2 Jessie Cantrell sees more than a ball field when she looks across the expanses at Billy Hunter Park.  She wants to see a handicap accessible playground on the campus.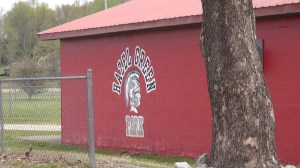 "If you're going to do something for a community, you need to make it accessible for everyone. As a mother, I know if I had a handicapped child I would want them to be able to play everywhere as well; and we don't want to exclude anyone," she says.
Cantrell and her crew that works with her have big plans for the now empty space; maybe even a splash pad one day. Cantrell's group, headed up by Jennifer Stocum, started fundraising this time last year and has already raised $10,000 toward the first phase goal of $50,000 to get the playground started. She says you can help.
"This weekend we're going to have our big fundraiser. We're going to be doing a car show from 10:00 until 2:00 and then we're going to have a bake sale as well."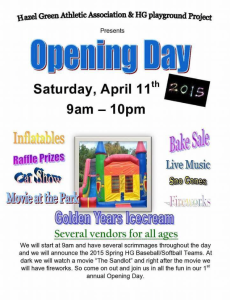 Saturday April 11 is also opening day for ball at the park, so you can also take part in fireworks and a movie later that night for an all day event. There is only a charge of $15 dollars if you want to enter a vehicle in the car show, but of course, donations are encouraged.
"We just want to be able to give back to our community and give our kids a place to play."​
You can keep up with the fundraising efforts through the group's Facebook page. Be sure to come out Saturday morning or donate directly here. You can also email Jessie Cantrell at familyfundayhg@gmail.com.