This is an archived article and the information in the article may be outdated. Please look at the time stamp on the story to see when it was last updated.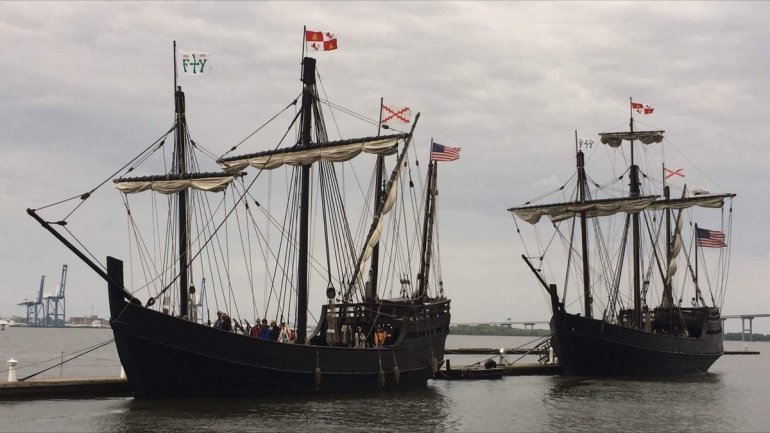 HUNTSVILLE, Ala. – Step back through centuries as you board replicas of the Nina and Pinta, two of the ships used in Christopher Columbus' voyage to the new world in 1492. The ships will sail from Decatur to Ditto Landing in Huntsville on Wednesday, Sept. 28.
They're expected to arrive at Ditto at 11 a.m. and will open to the general public on Thursday, September 29th. They will be docked there until early Monday, October 10.
The Nina was built by hand and without the use of power tools and is considered to be the most historically correct Columbus Replica ever built. The 'Pinta' was recently built in Brazil and is a larger version of the archetypal caravel. Historians consider the caravel the Space Shuttle of the fifteenth century.  They travel together as part of a sailing museum.
Once the Nina and the Pinta leave Ditto Landing, they will sail on to the old marina site in Guntersville from October 11-16.
The exhibit is open every day from 9 a.m. to 6 p.m.  Adults are $8, seniors (60 and older) are $7, and children between the ages of 5-16 are $6. Age 4 and under are free.
Group rates are also available.  Teachers or organizations wishing to schedule a 30 minute guided tour with a crew member should call  (787) 672-2152 or visit www.ninapinta.org,  click on 'Take a Tour'  and fill out the online form.   Minimum of 15.  $5.00 per person.  No Maximum.  Email columfnd1492@gmail.com