This is an archived article and the information in the article may be outdated. Please look at the time stamp on the story to see when it was last updated.
HUNTSVILLE, Ala. - The Downtown Rescue Mission helps provide for Huntsville's homeless, but they also serve the working poor -- both by providing meals and shelter. Many don't realize though that the mission also provides help fighting addiction. We'll profile their work in-depth in a 30-minute special report -- A Rescue Mission -- airing at 6:30 p.m. on Saturday, January 30.
The mission had over 1,500 different people spend the night with them last year.  The mission provided just over 70,000 nights of rest.   But they want to offer more than a place in port.
They do offer more, with a 12-month addiction treatment program.  It's residential and the mission doesn't charge anything for its recovery services.  The mission's trained counselors offer help desperately needed and used by all kinds of people.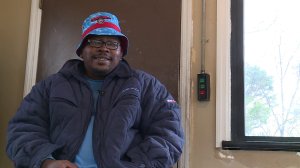 "When you get around your family and your friends, you might tend to do things you don't do, but when I came to this program, it enlightened me," said Raimon Perry, a client of the Downtown Rescue Mission.
Most people don't realize the recovery program and the overnight shelter are different.  Even most of the people who come to the mission don't realize that, either.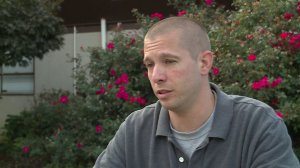 "My friends took me. I was like, man, I'm not going to live in a homeless shelter. What are you talking about? I didn't know it had a program and every day I'm going to class and while I'm here I'm volunteering," said Justin Nicolow, a Downtown Rescue Mission client.
Nicolow once coached baseball at Discovery Middle School in Madison, but addiction and depression took everything from him.​ Now, he says he's turning his life around through the Downtown Rescue Mission's free addiction treatment program.  Watch his story as part of our in-depth report.
Watch our special 30-minute program, 'A Rescue Mission' on Saturday, January 30 from 6:30 to 7 p.m.