This is an archived article and the information in the article may be outdated. Please look at the time stamp on the story to see when it was last updated.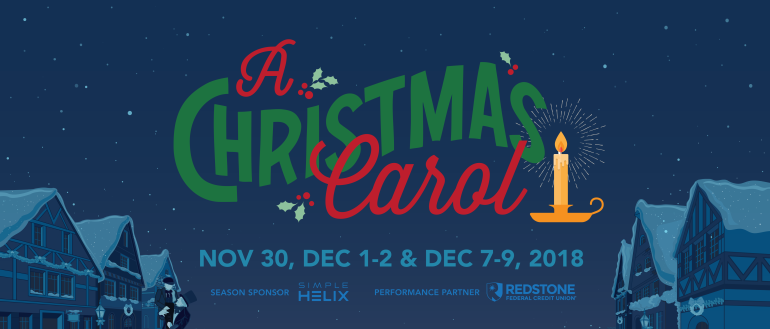 HUNTSVILLE, Ala. —  The Fantasy Children's Playhouse Theater is bringing back a Huntsville Holiday tradition is back with a fresh interpretation of the Dickens' classic! Audiences of all ages are invited to follow Ebenezer Scrooge on a ghostly musical journey through his past, present, and future, as he receives the most important Christmas gift of all-redemption through the power of love in "A Christmas Carol".
This show is recommended for ages 6 and up
Nov. 30, Dec 2, 7, 8, 9 at the VBC Playhouse
Friday Nights at 7 p.m.
Saturdays & Sundays at 1:30 & 5 p.m.
Tickets: $20 for Adults & $15 for Children aged 17 and under
Season Ticket Holders receive a discount when purchasing ACC tickets with FPCT Season Tickets!
Group Discounts for 10 or more.