GlobeNewswire
Team One Announces Fifth Annual Legacy Lab Foundation Scholarship Call for Submissions
The scholarship is open for submission now through October 23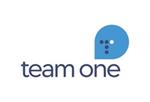 News provided by
Team One
Sep 18, 2023, 9:05 AM ET
LOS ANGELES, Sept. 18, 2023 (GLOBE NEWSWIRE) -- The Legacy Lab, Team One's award-winning brand consultancy and thought leadership practice, announced today the call for submissions for its annual scholarship. Entering its fifth year, the scholarship will be awarded to a student who represents the next generation of legacy makers and future leaders dedicated to creating lasting and positive change in their communities and beyond. This year's winner will receive $15,000 to put toward school-related expenses, as they work toward making long-term contributions to culture and society.

Building on the momentum from the past few years, the scholarship will continue to honor Black and African American students, specifically those who have an ambition to revolutionize an industry, change social norms, and bring change to their communities for generations to come.
"The Legacy Lab studies and celebrates people and brands who are making a lasting impact in the world. It's a forward-looking platform that celebrates the future more than the past," commented Julie Michael, CEO at Team One. "In that spirit, we continue our annual scholarship program which is designed to encourage the next generation of future leaders to pursue their highest aspirations."
Last year, The Legacy Lab Foundation Scholarship was awarded to Antoinette Banks, a Ph.D. student in the Learning and Mind Sciences program at UC Davis, who specializes in research around enhanced technology in special education classrooms – emphasizing predictive and artificial intelligence models. In addition to her remarkable research, Banks is also a published author of 'Better Than a Diagnosis: A Single Parents Guide to Autism' as well as the CEO of Expert IEP, a multi-award winning educational technology (EdTech) company that supports parents of students who learn differently.
"My mission is to create a lasting impact for BIPOC students with diverse learning styles – all research driven while deeply personal," shared Banks. "The Legacy Lab Foundation Scholarship is an impactful program, and the individuals behind this initiative are integral to my journey, for which I am profoundly grateful. This scholarship not only eased financial constraints but also empowered me to develop an advocacy roadmap that guides families with students in special education, helping them navigate the complex landscape of educational challenges."
Looking ahead, Banks added, "Through my efforts, I aim to establish an enduring legacy that uplifts BIPOC students with unique learning styles, ensuring heightened success beyond the K-12 setting. If you're considering applying, I encourage you to take the leap! Your impact could be profound."
The scholarship funds are designed to be an investment in ongoing education, to help the selected student achieve a personal ambition and subsidize school-related expenses. An ideal applicant would be an undergraduate or graduate level student attending college, university or a similar level program within the United States, studying with the intent of creating positive, enduring change. The application
asks students to submit a short video response to questions about their field of study, contributions to their community and/or field, and aspirations post-graduation.
This scholarship is powered by The Giving Back Fund, an LA-based nonprofit that facilitates charitable giving. For more information on The Legacy Lab Foundation Scholarship and application requirements, visit: https://www.givingback.org/legacy-lab-scholarship/.
The deadline for submission is Monday, Oct. 23, 2023 by 9AM PT and the selected scholar will be identified on Monday, Dec. 4, 2023.
ABOUT TEAM ONE
Team One is Publicis Groupe's fully integrated media, digital and communications agency united to help premium brands achieve their greatest aspirations in the modern media landscape. With 450 employees, Team One has six North American offices, including its Los Angeles headquarters, Dallas, New York, Chicago, Atlanta, and Boise. Team One clients include Lexus and the Lexus Dealer Association, Marriott International, The Ritz-Carlton Hotel Company, Barclays Bank, Ste. Michelle Wine Estates, KB Home, Hewlett Packard Enterprise, HP Inc., Informa Markets, Simplot, and Cathay Pacific Airlines. Team One continues to be recognized for its industry-leading work and unique culture that encourages innovation at all levels. To learn more about the agency's work, team, and innovation ethos, visit
TeamOne-USA.com.
ABOUT THE LEGACY LAB
Launched in 2012, The Legacy Lab is a Los Angeles-based think tank exploring the dynamics of long-term brand building in a short-term world. It focuses on ambitious leaders—remarkable individuals who have succeeded in making their brands enduringly unique, inspiring and influential—even as the times, technology and competition change around them. The Legacy Lab includes The Legacy Lab Consultancy, which helps brands build legacies with the understanding that premium brands endure over time and have lasting value, as well as The Legacy Lab Foundation—a nonprofit created to invest in leaders and organizations aiming to make a durable difference in the world. The Legacy Lab is an enterprise of Team One. For more information, visit here and follow all the latest updates on LinkedIn, Facebook and Twitter.
Contact:
Melanie Capruso
DiGennaro Communications
Melanie.capruso@digennaro-usa.com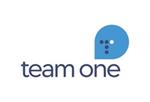 NOTE: This content is not written by or endorsed by "WHNT", its advertisers, or Nexstar Media Inc.
For inquiries or corrections to Press Releases, please reach out to GlobeNewswire.